More than a CRM
i-linked.net is a partnering platform where everyone you need can be added to a deal no matter where they work. i-linked.net allows you to add Agents, Brokers, PEO's, MGA's, and Carriers to each deal so that everyone contributes to a single record and notifies the team of each status update as deals move through the pipeline.
This platform is a great tool
enabling disparate groups, companies and individuals to collaborate on individual deals, on a case-by-case basis. What separates it from the other available systems is it functions as a marketplace deal engine for PEOs, MGAs, and independent agent producers. There's no such thing as a "bad deal", when there's a possible solution for every risk, through collaboration.
- Eldridge Bravo
Vice President of Sales at Zynergia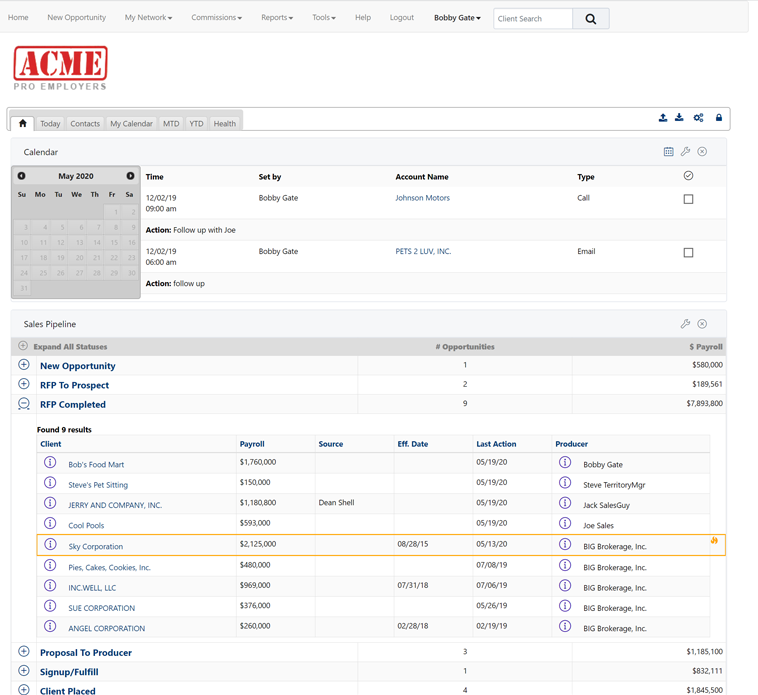 Our Interactive Pipelines follows
the industry process from prospect to close.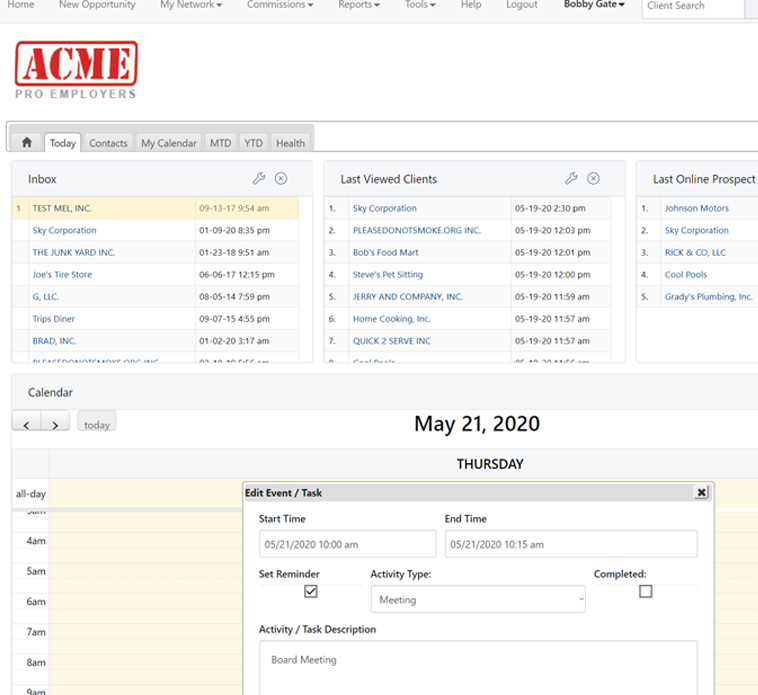 Set activities for all of your
calls, emails, meetings and tasks.
i-linked.net will remind you when they are due!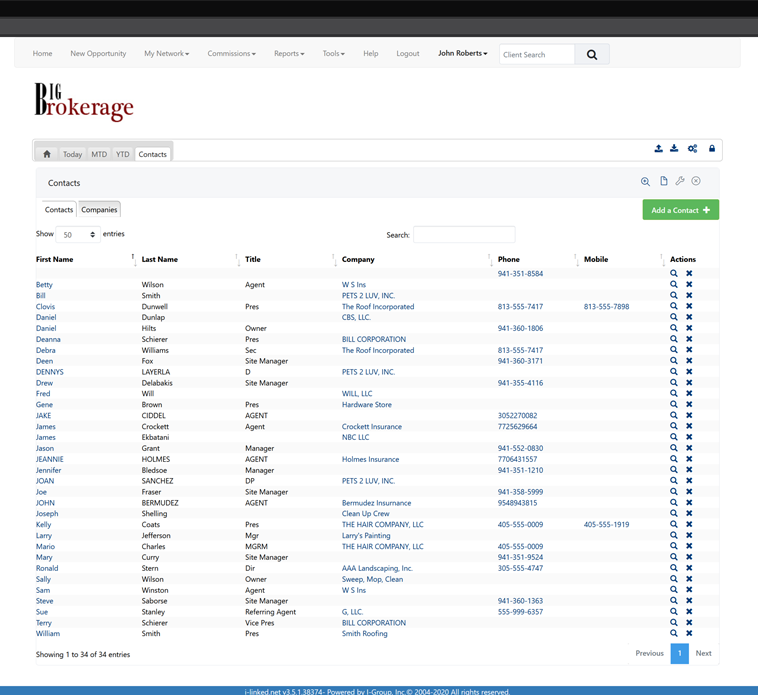 Manage your Contacts with ease!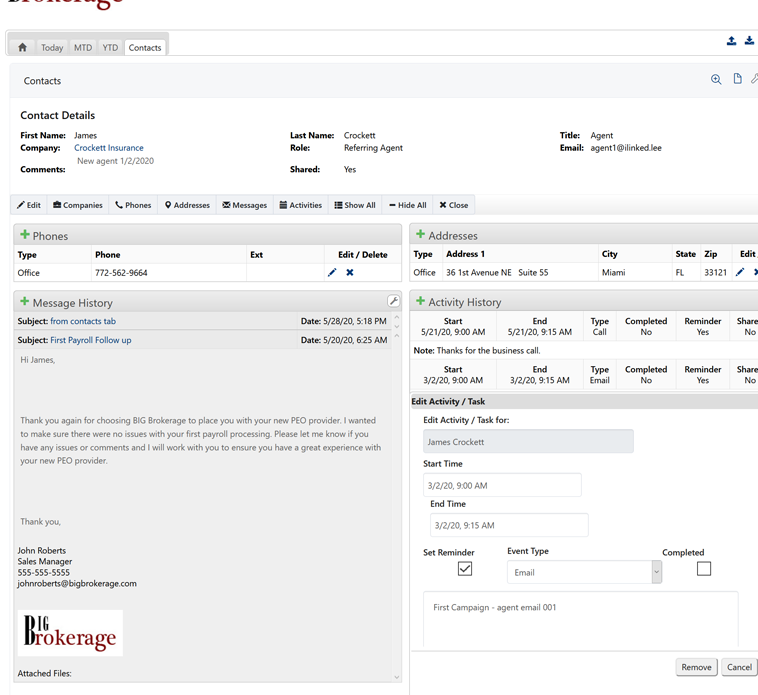 Events and Communications
are on track for every contact!
Dashboards, Contacts, Calendars, Collateral, Messaging, and Reports
Everything you need to keep organized and on top of every deal.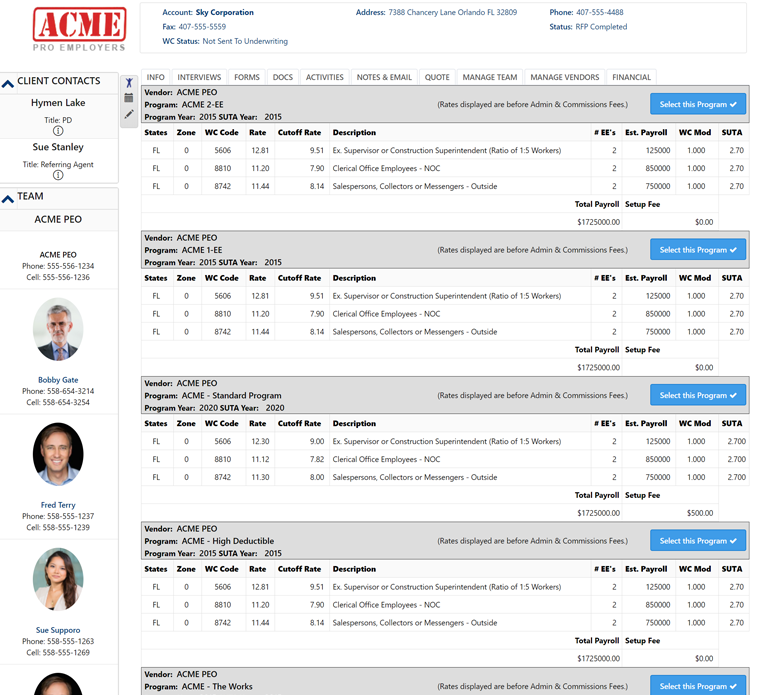 Select from your programs.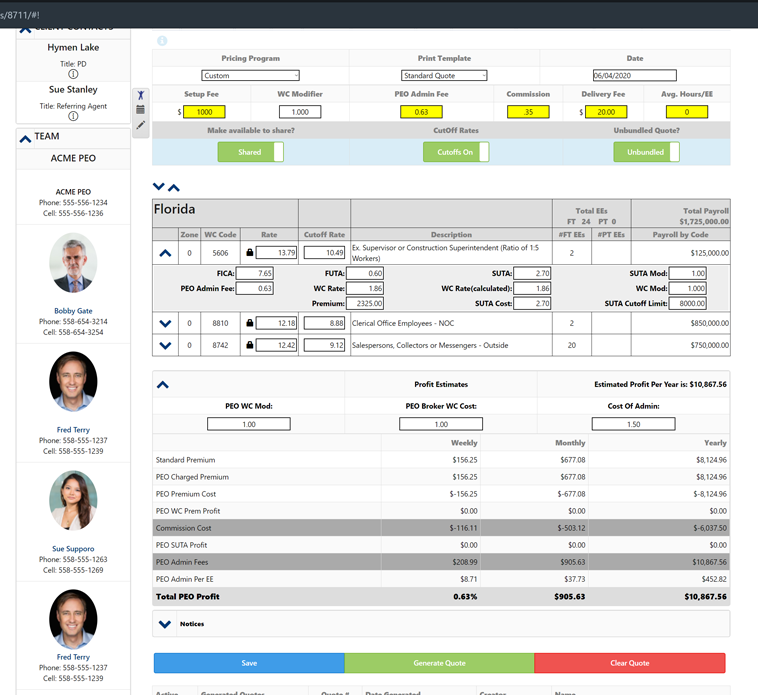 Quickly adjust Taxes, Mods, Admin Fees,
Setup Fees & Commissions, then fine tune
the margins with our Profit Estimator.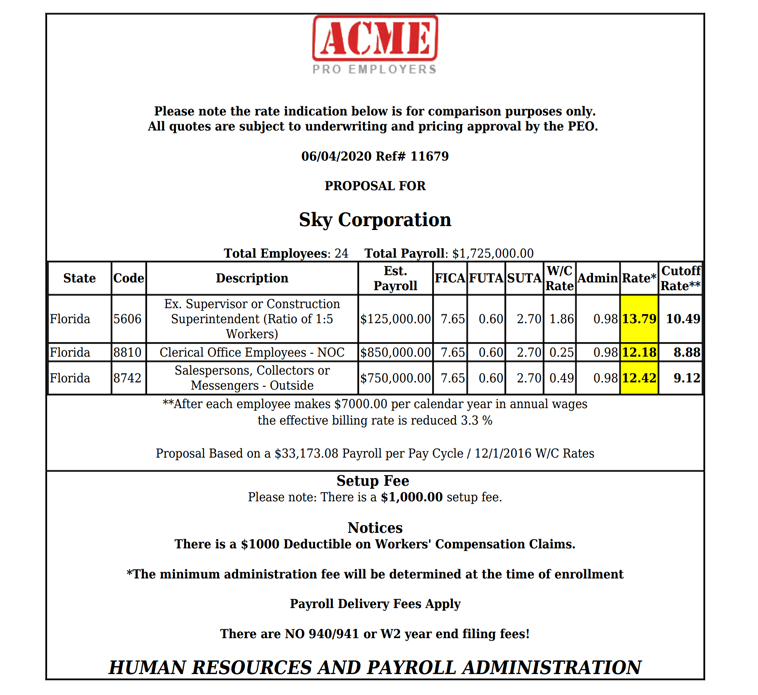 Prepare in seconds share with your team instantly and securely. End the Spreadsheet Nightmare!
i‑Quoting
Getting the right numbers, right away, gives you an edge with your customers.
With i-linked.net, just choose one of your Program Templates, adjust Taxes, Mods, Admin Fees, Setup Fees & Commissions, then fine tune the margins with our Profit Estimator.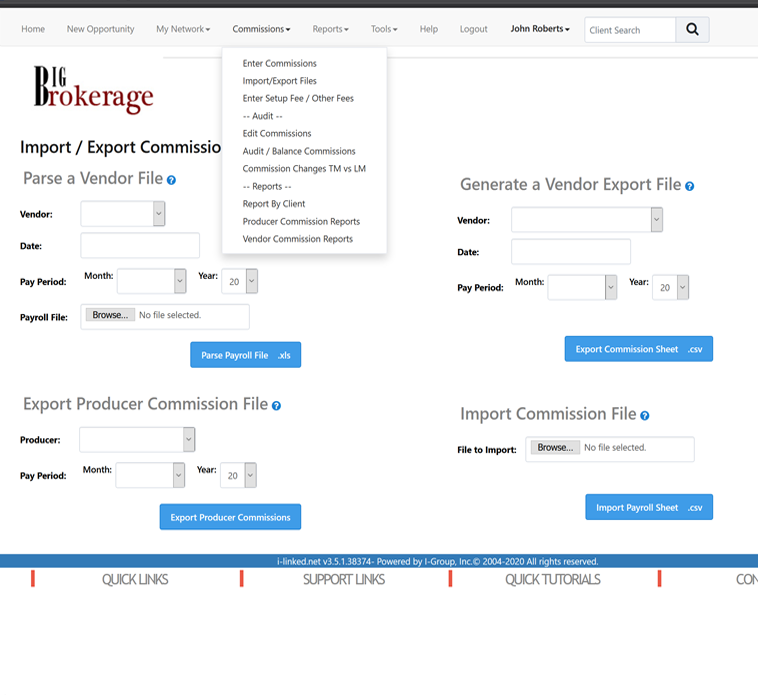 Entering or Importing Commissions
is fast and easy.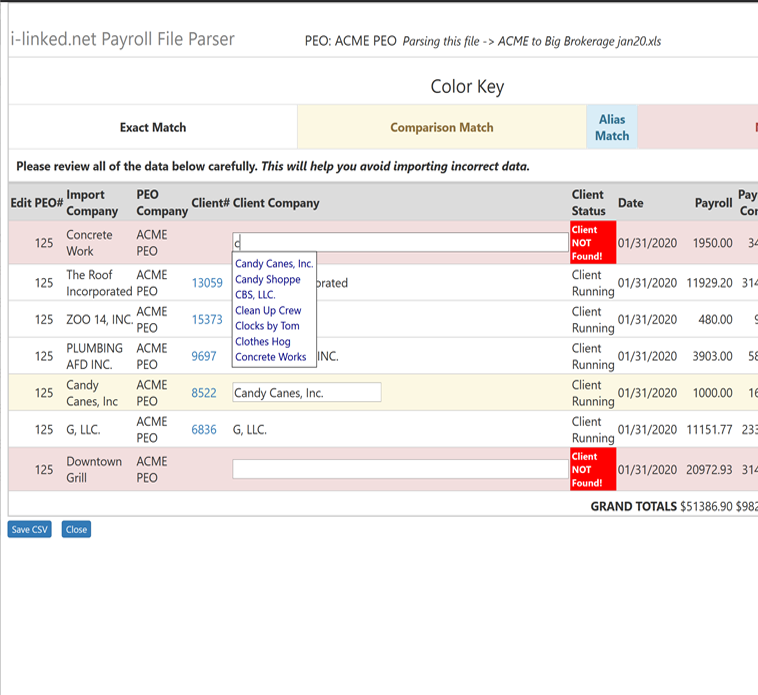 Verifying, balancing and auditing
commissions made painless!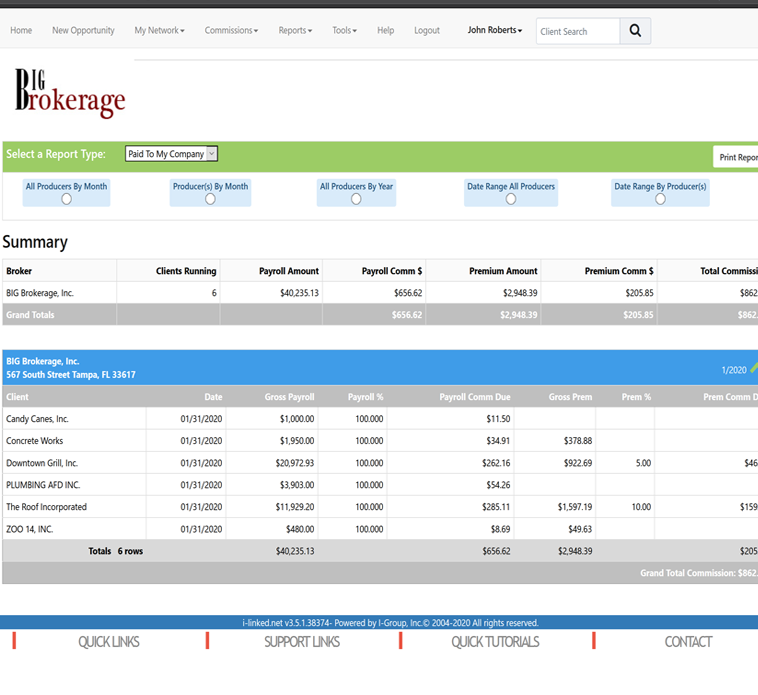 Automated commission reporting is a snap!
Reports available to producers online.
i-Commissions
Entering and Importing Commissions is a piece of cake!
And who doesn't like cake?
Custom Importers allow you to handle a commission report with hundreds of clients and thousands of splits in minutes.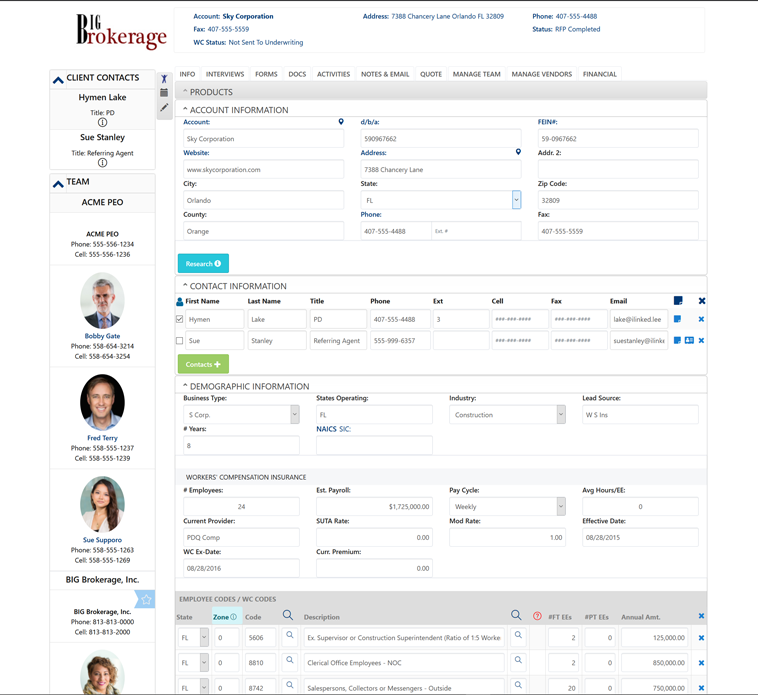 Simple, intuitive navigation.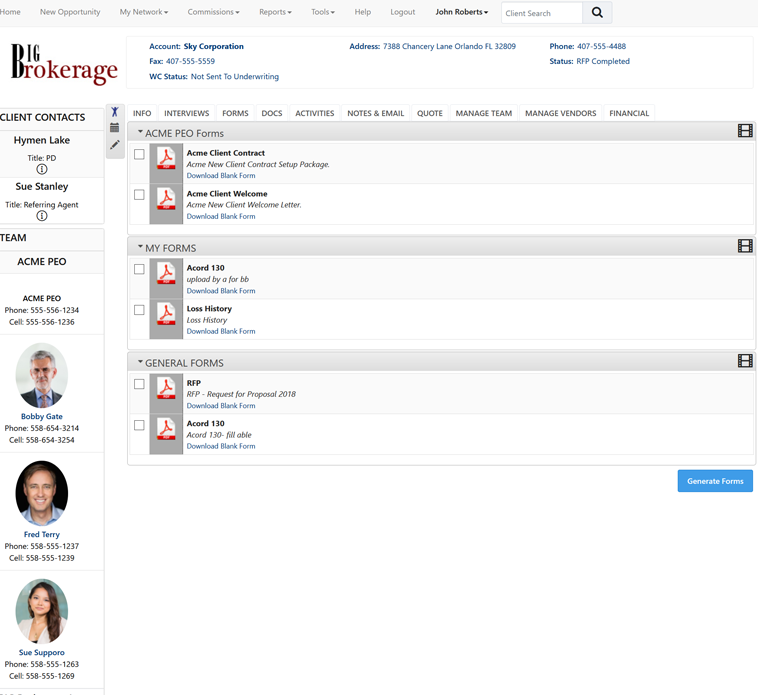 Find pre-filled forms,
share uploaded documents,
automate daily repetitive tasks.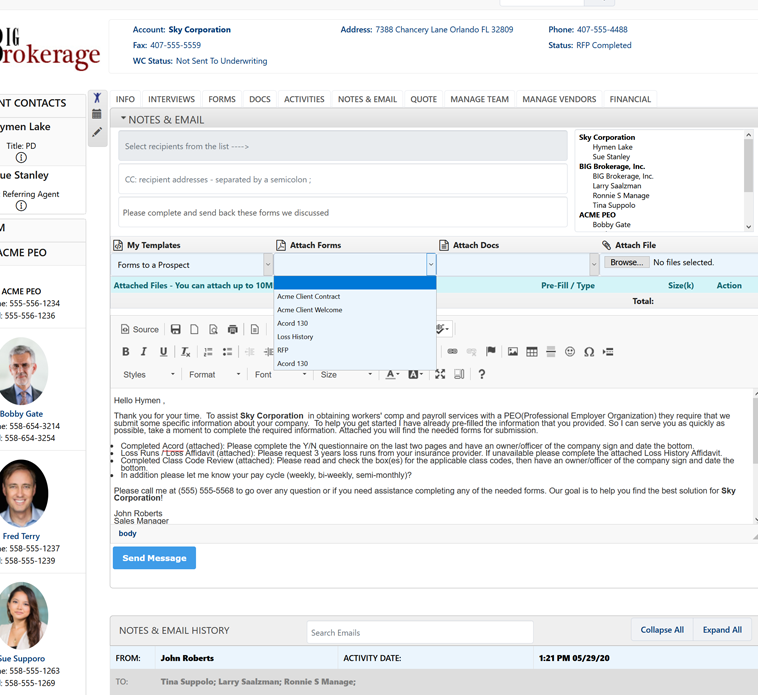 Send notes and emails to your
prospects, clients and team
with complete histories.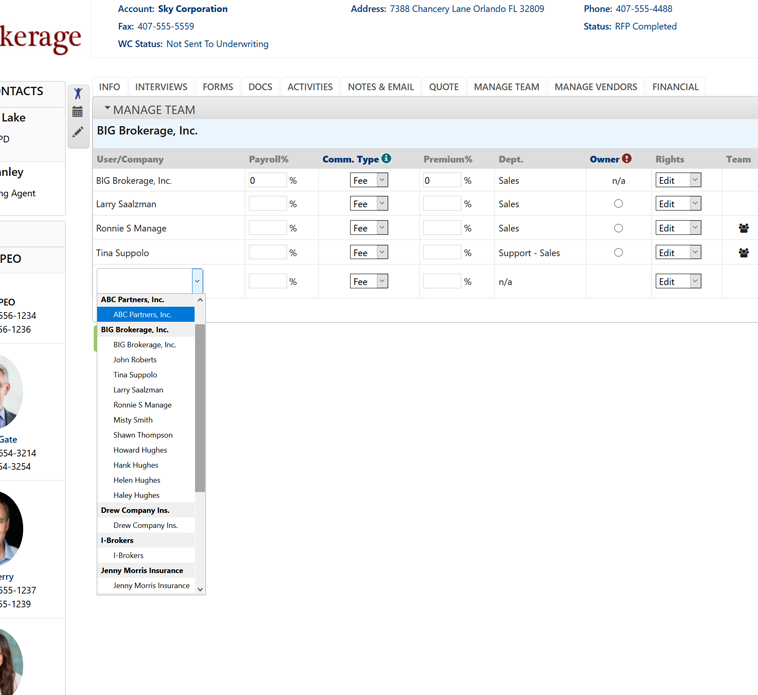 Build your dream team on every client.
Assign commissions.
Manage providers and vendors.
Intuitive & Industry Specific
Whether you are an industry veteran or new to the P&C or PEO industry you can use i-linked.net
Designed for a "near-zero" training time.
30% of users never require training. They login and begin submitting business!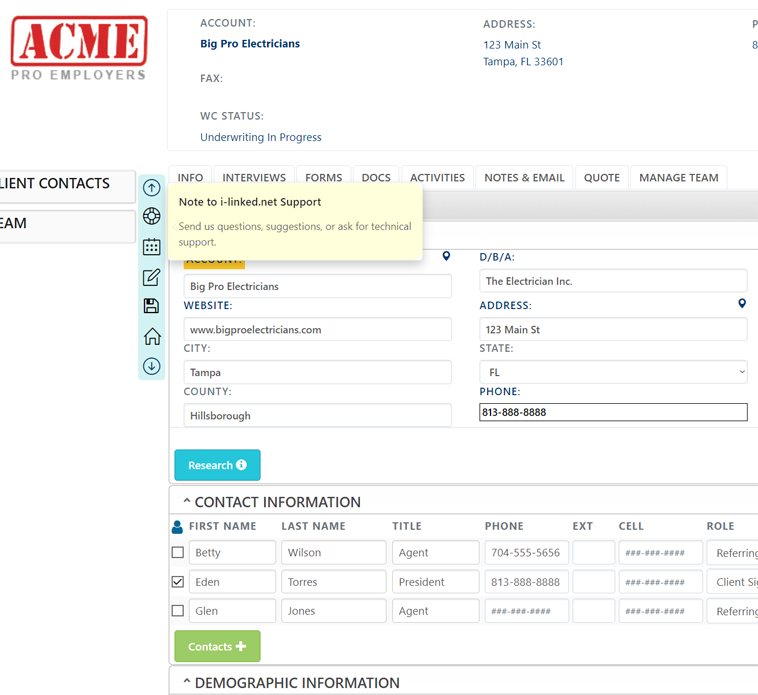 Contact support from any record.
i-geeks are standing by.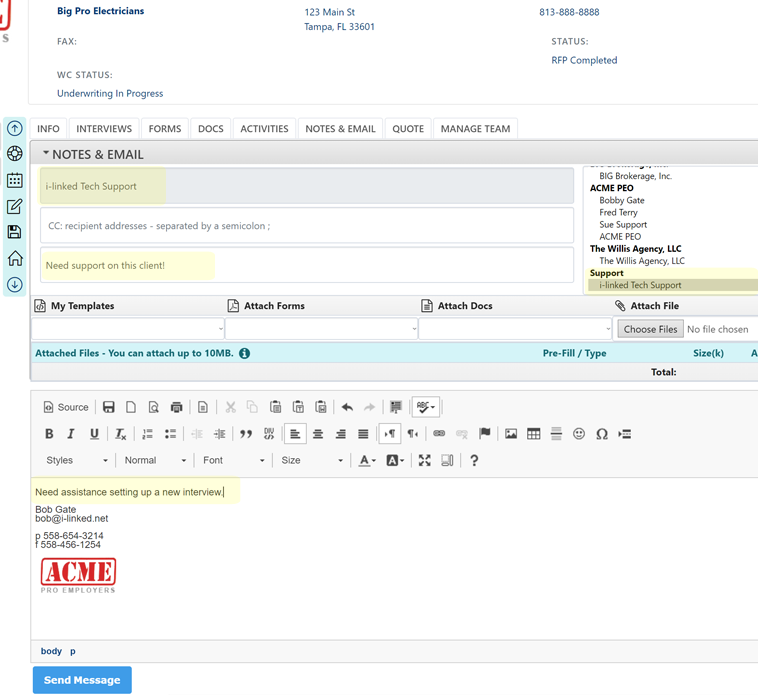 Support from industry experts
that understand your processess
and needs.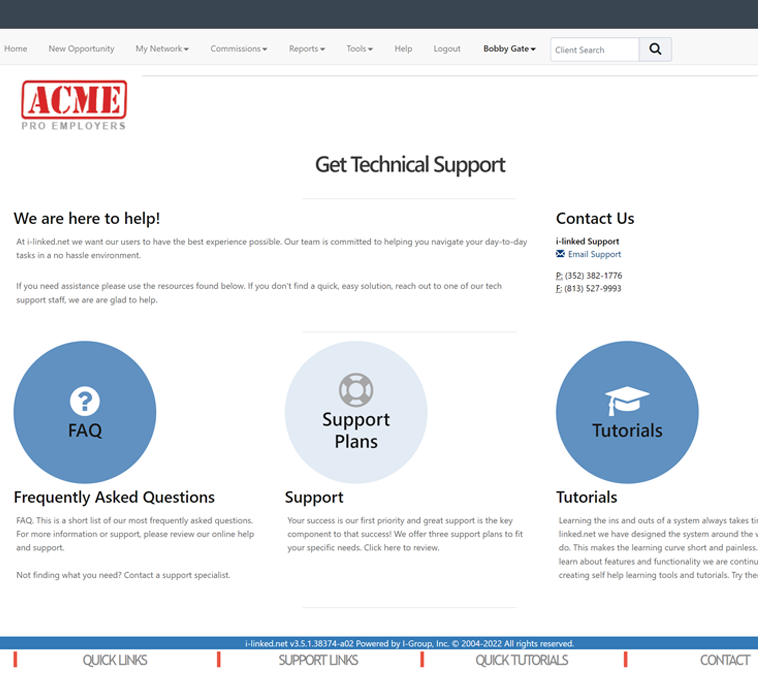 Your support options.
Your support team!
We KNOW this Business
When you are using i-linked
You will always work with someone who KNOWS the business you are working in, and provides meaningful solutions to real world problems.


"We are here to serve and always be innovative in creating products that nurture collaboration and productivity.
To provide meaningful, tangible benefits to all of our Human Assets both internally and externally."